MENTORING IN THE PROFESSIONAL DEVELOPMENT OF PRIMARY AND SECONDARY SCHOOL TEACHERS
Eliška Suchánková

Department of Pedagogical Sciences, Faculty of Humanities, Tomas Bata University in Zlín, Nám. T. G. Masaryka 5555, Zlín, 760 01, Czech Republic

Karla Hrbáčková

Department of Pedagogical Sciences, Faculty of Humanities, Tomas Bata University in Zlín, Nám. T. G. Masaryka 5555, Zlín, 760 01, Czech Republic
Keywords:
mentoring, methodical support, teacher's professional development, mentor, professional coaching competencies, efficiency of mentoring
Abstract
The contribution presents the results of research focused on analysing methodical support for teacher education via mentoring, and familiarizes itself with the ascertained efficiency of the established mentoring programme in pilot schools in the Zlín region from the perspective of primary and secondary school teachers. The research shows that teachers' evaluation of their own professional coaching competencies plays an important role in the perception of the mentoring's efficiency. The higher the level of mastery of these competencies that the teachers attain in their own opinion, the better mentors they feel they are, the more they perceive mentoring as beneficial, and the more they use it in practice. At the same time, it is shown that the evaluation of own professional coaching competencies depends on the level of inner motivation to become involved in the mentoring course.
References


Boreen, J., Johnson, M. K., Niday, D., and Potts, J. (2000) Mentoring beginning teachers: guiding, reflecting, coaching. York, Maine: Stenhouse Publishers.


Brumovská, T. and Seidlová Málková, G. (2010) Mentoring. Výchova k profesionálnímu dobrovolnictví, Praha: Portál.


Carger, C. L. (1996) The two bills: Reflecting on the gift of mentorship, Peabody Journal of Education, Vol. 71, No. 1, pp. 22-29. http://dx.doi.org/10.1207/s15327930pje7101_4


Clutterbuck, D. (2004) Everyone Needs a Mentor. Edition 4th, London: CIPD, [Online], Available: http://books.google.cz/books?id=4OYegB6lbQAC&printsec=frontcover#v=onepage&q&f=false [02 Jul 2016].


Competent Educators of the 21st Century: ISSA´S Principles of Quality Pedagogy (2010) International Step by Step Association, [Online], Available: http://www.issa.nl/sites/default/files/Quality-Principles-final-WEB.pdf [15 Sep 2015].


Dlouhodobý záměr vzdělávání a rozvoje vzdělávací soustavy České republiky na období 2011 - 2015 (2011) MŠMT, [Online], Available: http://www.msmt.cz/vzdelavani/skolstvi-v-cr/dlouhodoby-zamer-vzdelavani-a-rozvoje-vzdelavaci-soustavy-1 [09 Sep 2016].


DuBois, D. L., Karcher, M. J. Eds. (2006) Handbook of Youth Mentoring. London: Sage Publishing.


EDOST (2012) Mentoring ve firemní praxi, [Online], Available: http://kvalitalektoru.ohkcv.cz/files/metodicke-listy/Studijn%C3%AD%20materi%C3%A1l%20-%20mentoring.pdf [07 Feb 2014].


Evertson, C. and Smithey, M. (2000) Mentoring Effects on Proteges Classroom Practise: An Experimental Field Study, The Journal of Educational Research, Vol. 93, No. 5, pp. 294-304. http://dx.doi.org/10.1080/00220670009598721


Gordon, S. and Maxey, S. (2000) How to help beginning teachers succeed. 2nd ed. Alexandria, VA: Association for Supervision and Curriculum Development.


Hawkins, L. C. (1950) Measurements of Efficiency, Oxford Economic Papers, New Series, Vol. 2, No. 1, pp. 30-50.


Hobson, A. (2003) Mentoring and Coaching for New Leaders, NCSL, [Online], Available: http://www.rtuni.org/uploads/docs/mentoring-and-coaching-for-new-leaders-summary.pdf [05 Aug 2016].


Hrbáčková K., Suchánková, E., Lukášová, J. and Duhárová, D. (2014) Mentoring jako metodická podpora vzdělávání učitelů, Zlín: Univerzita Tomáše Bati ve Zlíně, Fakulta humanitních studií.


Huling, R. L. (2001) Teacher Mentoring as Professional Development. ERIC Digest, 2001, ERIC Clearinghouse on Teaching and Teacher Education Washington DC, [Online], Available: http://www.ericdigests.org/2002-3/mentoring.htm [26 Nov 2016]. ED460125.


ICF (2013) Základní kompetence profesionálního koučování. ICF Czech Republic, [Online], Available: https://www.coachfederation.cz/cz/pro-klienty/kompetence-icf-kouce.html [17 Jun 2015].


Ingersoll, R. and Smith, T. (2004) Do Teacher Induction and Mentoring Matter? National Association of Secondary School Principals, NASSP Bulletin, Vol. 88, No. 638, pp. 28-40. http://dx.doi.org/10.1177/019263650408863803


Irvin, J. J. (1985) The Master Teacher as Mentor: Role Perceptions of Beginning and Master Teacher, Education, Vol. 106, No. 2, pp. 123-130.


Jonson, K. F. (2008) Being an effective mentor: How to Help Beginning Teachers Succeed, CA: Corwin Press.


Kompetentní učitel 21. století: Mezinárodní profesní rámec kvality ISSA (2011) Praha: Step by Step ČR, o.s.


Kraus, J. et al (2005) Nový akademický slovník cizích slov A-Ž, Český Těšín: Academia.


Lazarová, B. et al (2006) Cesty dalšího vzdělávání učitelů, Brno: Paido.


Lepková, M. (2015) Mentoring jako nástroj profesního rozvoje učitelů základních a středních škol ve Zlínském kraji, Zlín: Univerzita Tomáše Bati ve Zlíně. Thesis.


Lopez-Real, F. and Kwan, T. (2005) Mentors' perceptions of their own professional development during mentoring, Journal of Education for Teaching: International Research and Pedagogy, Vol. 31, No. 1, pp. 15-24. https://doi.org/10.1080/02607470500043532


Malásková, Z. (2015) Mentoring ako metodická podpora učiteľov na základných a stredných školách v Zlínskom kraji, Zlín: Univerzita Tomáše Bati ve Zlíně. Thesis.


Medlíková, O. (2013) Lektorské dovednosti: manuál úspěšného lektora, 2nd edition, Praha: Grada.


Mezinárodní pedagogické ISSA standardy (2002) Praha: Step by Step ČR, o.s.


Mezinárodní standard práce učitele a lektora RWCT (2007) Praha: Kritické myšlení, o. s., [Online], Available: http://www.msmt.cz/standarducitele/ukazky-zahranicnich-standardu [09 Aug 2016].


Moore, K. B. (2001) Mentoring and coaching teachers, Early Childhood Today, Vol 16, No. 3, p15.


Národní program rozvoje vzdělávání v České republice: Bílá kniha (2001) Praha: Ústav pro informace ve vzdělávání.


National Academy of Sciences (1997) Adviser, teacher, role model, friend, Nap.edu, [Online], Available: http://www.nap.edu/openbook.php?record_id=5789&page=R1 [05 Oct 2013].


Nový termín – mentoring (2009) Učitelské noviny, [Online], Available: http://ucitelskenoviny.cz/?archiv&clanek=1904 [13 Jan 2014].


NÚV: Národní ústav pro vzdělávání, (2011-2015) Cesta ke kvalitě. Autoevaluace školy [Online], Available: http://www.nuv.cz/uploads/DVD/html/index.html [26 Feb 2014].


Píšová, M., Duschinská, K. et al (2011) Mentoring v učitelství, Praha: Univerzita Karlova v Praze, Pedagogická fakulta.


Pol, M. (2007) Škola v proměnách, Brno: Masarykova univerzita.


Průcha, J., Walterová, E. and Mareš, J. (2009) Pedagogický slovník, Praha: Portál.


Rhodes J. and DuBois, D. L. (2008) Mentoring relationships and programs for youth, Current Directions in Psychological Science, 17, [Online]. Available: http://www.rhodeslab.org/files/RHODESDUBOISCURRENTDIRECTIONS.pdf [24 Mar 2014]. http://dx.doi.org/10.1111/j.1467-8721.2008.00585.x


Scott, N. H. (1998) Careful planning or serendipity? Promoting well-being through teacher induction. Paper presented at the Annual Meeting of the Canadian Society for the Study of Education, Ottawa, Canada. ED 420 627.


Shea, G. (2002) Mentoring: How to Develop Successful Mentor Behaviors, USA: Axzo Press.


Šneberger, V. (2012a) Co je mentoring a jeho zavádění na škole, Ostrava: Repronis.


Šneberger, V. (2012b) Metodika práce s kompetenčním modelem, Ostrava, Projekt OPVK Podpora pedagogů koučováním jako nástroj efektivního řízení procesů ve školách MSK, reg. no. CZ.1.07/1.3.05/03.0024.


Šneberger, V. (2012c) Výcvik interních mentorů: příručka, Ostrava: Repronis.


Stanulis, R., and Weaver, D. (1998) Teacher as mentor, teacher as learner: lessons from a middle-school language arts teacher. The Teacher Educator, Vol. 34, No. 2, pp. 134-143. http://dx.doi.org/10.1080/08878739809555192


Strategie vzdělávací politiky České republiky do roku 2020 (2014) MŠMT, Strategie vzdělávání 2020, [Online], Available: http://www.vzdelavani2020.cz/images_obsah/dokumenty/strategie-2020_web.pdf [06 Aug 2016].


Syslová, Z. (2013) Profesní kompetence učitele mateřské školy, Praha: Grada.


Tomková, A. et al (2012) Rámec profesních kvalit učitele. Hodnotící a sebehodnoticí arch, Praha: Národní ústav pro vzdělávání.


Zachary, L. (2009) The Mentee's Guide: Making Mentoring Work for You, San Francisco: Pfeiffer.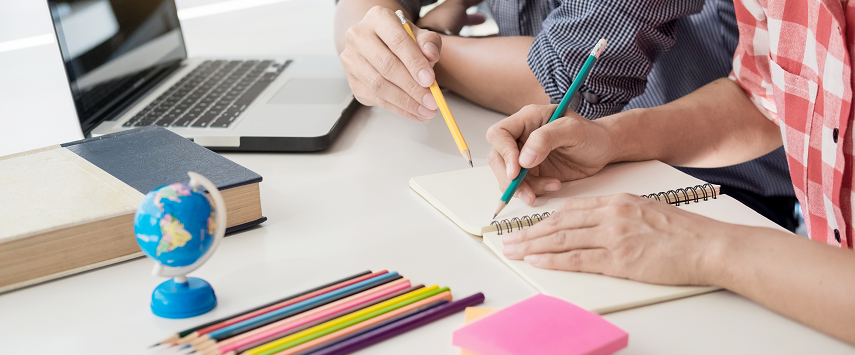 How to Cite
Suchánková, E. and Hrbáčková, K. (2017) 'MENTORING IN THE PROFESSIONAL DEVELOPMENT OF PRIMARY AND SECONDARY SCHOOL TEACHERS', Journal on Efficiency and Responsibility in Education and Science, vol. 10, no. 1, pp. 7-15 https://doi.org/10.7160/eriesj.2017.100102.
Authors declare with this manuscript intended for publication to ERIES Journal that:
all co-authors agree with the publication of the manuscript even after amendments arising from peer review;
all co-authors agree with the posting of the full text of this work on the web page of ERIES Journal and to the inclusion of references in databases accessible on the internet;
no results of other researchers were used in the submitted manuscript without their consent, proper citation, or acknowledgement of their cooperation or material provided;
the results (or any part of them) used in the manuscript have not been sent for publication to any other journal nor have they already been published (or if so, that the relevant works are cited in this manuscript);
submission of the manuscript for publication was completed in accordance with the publishing regulations pertaining to place of work;
experiments performed comply with current laws and written consent of the Scientific Ethics Committee / National Animal Care Authority (as is mentioned in the manuscript submitted);
grant holders confirm that they have been informed of the submitted manuscript and they agree to its publication.
Authors retain copyright and grant ERIES Journal right of first publication with the work simultaneously licensed under a Creative Commons Attribution License that allows others to share the published work with an acknowledgement of its initial publication in ERIES Journal. Moreover, authors are able to post the published work in an institutional repository with an acknowledgement of its initial publication in ERIES Journal. In addition, authors are permitted and encouraged to post the published work online (e.g. institutional repositories or on their website) as it can lead to productive exchanges, as well as earlier and greater citation of published work.