Internet Use and Abuse: Connection with Internet Addiction
Keywords:
internet addiction, learning styles, school cheating, school disruption
Abstract
Modern information and communication technologies have progressed quickly. Mobile technology, personal computers and the Internet have become closely linked to human life. However, all these devices and their use bring various pitfalls. Cheating of pupils and students in the school environment has been an interdisciplinary issue linked not only to pedagogy, but also to the whole range of sub-disciplines, like for example social pedagogy or etopedy. The latter disciplines have been significantly interfered by information and communication technologies that bring new forms of illegal school activities. Due to modern technologies we can also trace an increase of inattention of pupils and students and their tendency to distraction during lessons. Signs of Internet addiction among pupils and students can be observed more often. The paper deals with a research focusing on Internet use by secondary school youth and possible risks of using the Internet for them. Three aspects entering the educational process of adolescents are discussed there; Internet use, school cheating and Internet addictive behavior. In addition, a relation between possible risks of Internet use and educational strategies according the Learning Combination Inventory originated by Christine A. Johnston was examined within the research.
References
Akbulut, Y., Dursun, Ö. Ö., Dönmez, O. and Sahin, Y. L. (2016) 'In search of a measure to investigate cyberloafing in educational settings', Computers in Human Behavior, No. 55, pp. 616-625. http://dx.doi.org/10.1016/j.chb.2015.11.002
Alpaslan, H. (2015) 'The association between internet addiction and disordered eating attitudes among Turkish high school students', Eating and Weight Disorders, Vol. 20, No. 4, pp. 441-448. http://dx.doi.org/10.1007/s40519-015-0197-9
Balakrishnan, V. and Lay, G.C. (2016) 'Students' learning styles and their effects on the use of social media technology for leasing', Telematics and Informatics, No. 33, No. 3, pp. 808-821. https://doi.org/10.1016/j.tele.2015.12.004
Berjón, R., Beato, M. E., Mateos, M. and Fermoso, A. (2015) 'Using Emerging Mobile Technologies to Enhance Collaborative Learning. A Study Case in a University Environment', International journal of education and information technologies, Vol. 9, pp. 151-158.
Chou, W.P., Ko, C.H., Kaufman, E.A., Crowell, S.E., Hsiao, R.C., Wang, P.W., Lin, J.J. and Yen, C.F. (2015) 'Association of stress coping strategies with Internet addiction in college students: The moderating effect of depression', Comprehensive Psychiatry, Vol. 62, pp. 27-33. https://dx.doi.org/10.1016/j.comppsych.2015.06.004
Davison, C.B. and Stein, C.H. (2014) 'The Dangers of Cyberbullying', North American Journal of Psychology, Vol. 16, No. 3, pp. 595-606.
Donat, M., Dalbert, C. and Kamble, S.V. (2014) 'Adolescents´cheating and delinquent behavior from a justice-psychological perspective: the role of teacher justice', Journal of psychology and education, No. 29, pp. 636-651. http://dx.doi.org/ 10.1007/s10212-014-0218-5
Griffin, A. (2014) 'Technology distraction in the learning environment', Proceedings of the Southern Association for Information Systems Conference, Macon.
Hedayati, M. and Foomani, E.M. (2015) 'Learning Style and Task Performance in Synchronous Computer-Mediated Communication: A Case Study of Iranian EFL Learners', Educational Technology and Society, Vol. 18, No. 4, pp. 344-356.
Honey, P. and Mumford, A. (1982) 'Manual of Learning Styles', London: P Honey.
Huang, J., Yang, S.J.H., Hunag, Y.M. and Hsiao, Y.I.T (2010) 'Social learning networks: build mobile learning networks based on collaborative services', Educational Technology & Society, Vol. 13, No. 3, pp. 78-92.
Jeong, S. H., Hyoungje, K., Jung-Yoon, Y. and Hwang, Y. (2016) 'What type of content are smartphone users addicted to?: SNS vs. Games', Computers in Human Behavior, Vol. 54, pp. 10–17. http://dx.doi.org/10.1016/j.chb.2015.07.035
Johnston, C.A. (1996) Unlocking the Will to Learn. Thousand Oaks, CA: Corwin Press, Inc.
Kalibová, P. (2017) Edukační strategie využívání ICT středoškolskou mládeží a jejich možná rizika, Hradec Králové: thesis, 195 p.
Kalibová, P., Lašek, J. and Andršová, J. (2016) 'Adolescents and Information and Communication Technologies: The Use and the Risk of Addiction', The New Educational Review, Vol. 44, No. 2, pp. 72-83.
Kalibova, P., Milkova, E. (2016) 'Internet Addictive Behaviour of Adolescents', International journal of education and information technologies, Vol. 10, pp. 139-143.
Kalibova, P., Milkova, E., Pekarkova, S. (2016) 'Internet and school disruption', Efficiency and responsibility in education (ERIE 2016), pp. 374 - 379.
Kolb, A. Y. and Kolb, D. A. (2005) 'The Kolb Learning Style Inventory - Version 3.1 2005 Technical Specifications', [online], Available: http://www.whitewater-rescue.com/support/pagepics/lsitechmanual.pdf [31 Oct 2015]
Mares, J. (2007) Elektronické učení a zvláštnosti člověka. (Electronic Learning and Specialities of a Human Being.) Praha: Portál.
Mohan, M., Shetty, D., Shetti, T. and Pandya, K. (2015) 'Rising from plagiarizing', Journal of Oral and Maxillofacial Surgery, Vol. 14, No. 3, pp. 538-540. http://dx.doi.org/ 10.1007/s12663-014-0705-x
Šimonová, I. and Poulová, P. (2012) 'Learning style reflection within tertiary e-education'. Hradec Králové: WAMAK.
Ryu, H. and Parsons, D. (2012) 'Risky business or sharing the load? – Social flow in collaborative mobile learning', Computers & Education, Vol. 58, No. 2, pp. 707-720. https://dx.doi.org/10.1016/j.compedu.2011.09.019
Suler, J. (2005) 'Adolescents in Cyberspace', The Psychology of Cyberspace, [online], Available: http://users.rider.edu/~suler/psycyber/adoles.html [7 Nov 2015]
Yilmaz, F.G.K., Yilmaz, R., Öztürk, H.T., Sezer, B. and Karademir, T. (2015) 'Cyberloafing as a barrier to the successful integration of information and communication technologies into teaching and learning environments', Computers in Human Behavior, No. 45, pp. 290-298. http://dx.doi.org/10.1016/j.chb.2014.12.023
Young, K.S. (1998) 'Internet addiction: the emergence of a new clinical disorder', Cyber psychology and Behavior, Vol. 1, No. 3, pp. 237-244. https://dx.doi.org/10.1089/cpb.1998.1.237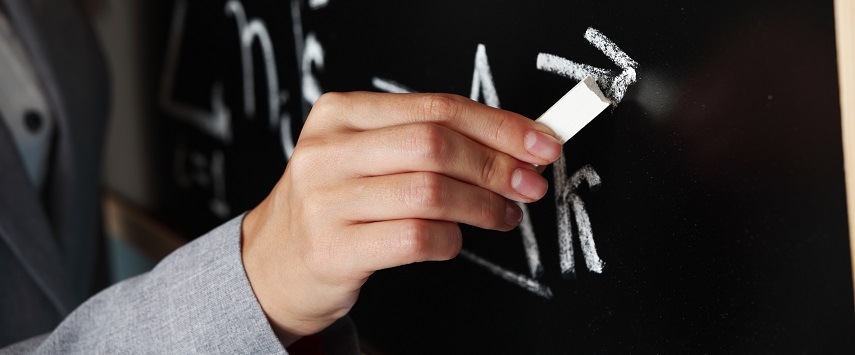 Additional Files
How to Cite
Milková, E. and Ambrožova, P. (2018) 'Internet Use and Abuse: Connection with Internet Addiction', Journal on Efficiency and Responsibility in Education and Science, vol. 11, no. 2, pp. 22–28. https://doi.org/10.7160/eriesj.2018.110201
License
Authors declare with this manuscript intended for publication to ERIES Journal that:
all co-authors agree with the publication of the manuscript even after amendments arising from peer review;
all co-authors agree with the posting of the full text of this work on the web page of ERIES Journal and to the inclusion of references in databases accessible on the internet;
no results of other researchers were used in the submitted manuscript without their consent, proper citation, or acknowledgement of their cooperation or material provided;
the results (or any part of them) used in the manuscript have not been sent for publication to any other journal nor have they already been published (or if so, that the relevant works are cited in this manuscript);
submission of the manuscript for publication was completed in accordance with the publishing regulations pertaining to place of work;
experiments performed comply with current laws and written consent of the Scientific Ethics Committee / National Animal Care Authority (as is mentioned in the manuscript submitted);
grant holders confirm that they have been informed of the submitted manuscript and they agree to its publication.
Authors retain copyright and grant ERIES Journal right of first publication with the work simultaneously licensed under a Creative Commons Attribution License that allows others to share the published work with an acknowledgement of its initial publication in ERIES Journal. Moreover, authors are able to post the published work in an institutional repository with an acknowledgement of its initial publication in ERIES Journal. In addition, authors are permitted and encouraged to post the published work online (e.g. institutional repositories or on their website) as it can lead to productive exchanges, as well as earlier and greater citation of published work.